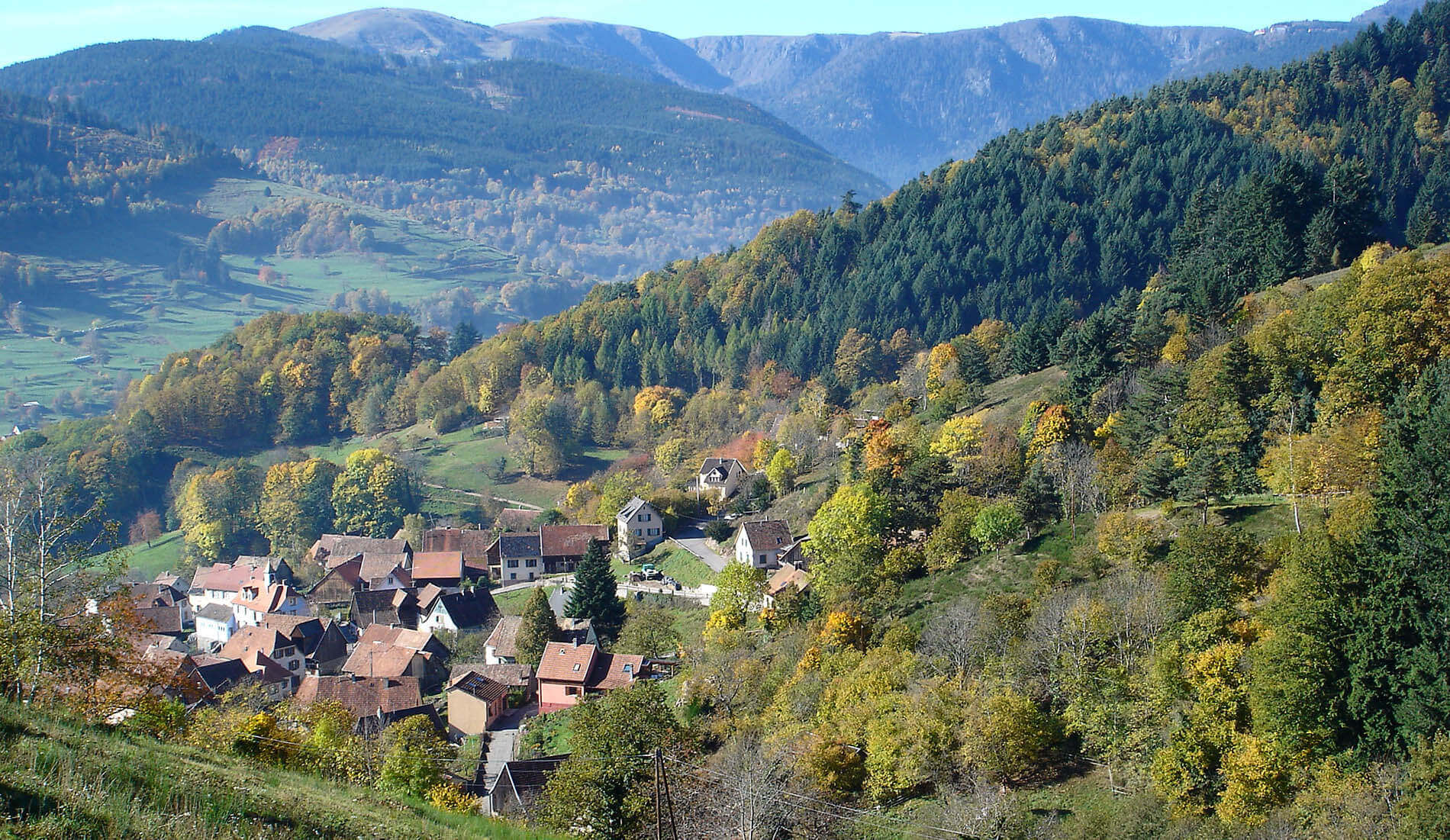 Walking in the Valley of Munster
THE MUNSTER VALLEY CHEESE ROAD
Created in 1968, the Munster Valley Cheese Route today includes 62 professionals involved in the production of traditional cheeses in addition to the famous Maison du fromage de Munster (Munster Cheese Centre) in Gunsbach.
As you explore this flavourful route, along the way you'll find many welcoming farm inns. You can also admire the breath-taking landscapes of this 90-km trail, which winds its way toward the Peak Route via the Schlucht or the Schnepfenfried! There's plenty to see and to taste along the way.
Along this unusual discovery trail, you can learn more about history, popular traditions and recipes but also the production of the famous Munster cheese. You can sample specialities directly from the local cheese makers, inns and farm inns.
THE MUNSTER VALLEY, A PARADISE FOR HIKERS !
Thanks to its history, the Munster Valley is an area rich in cultural, religious, architectural and industrial heritage sites.
With more than 460 km of hiking trails, the Munster Valley offers some amazing views across the Alsatian plain, the Black Forest or the Alps!
A spot of hiking along the peaks or around the lakes also provides a great chance to discover the outstanding fauna and flora. And what could be more relaxing along the way than to stop off for a great meal at a local restaurant or farm-inn ?
SKIING IN ALSACE IN THE MUNSTER VALLEY
The Munster Valley offers a wealth of attractions including Alsatian cuisine, traditional cheeses, farm-inns and also an astonishing natural environment with some superb mountains nearby! The Munster Valley has a ski area including 3 Alpine skiing sites: the Schnepfenried, the Tanet, and the Gaschney.
You can try your hand at skiing, snowboarding, sledding, dogsledding or snowshoeing before relaxing and enjoying a traditional meal in one of the many Alsatian restaurants nearby.