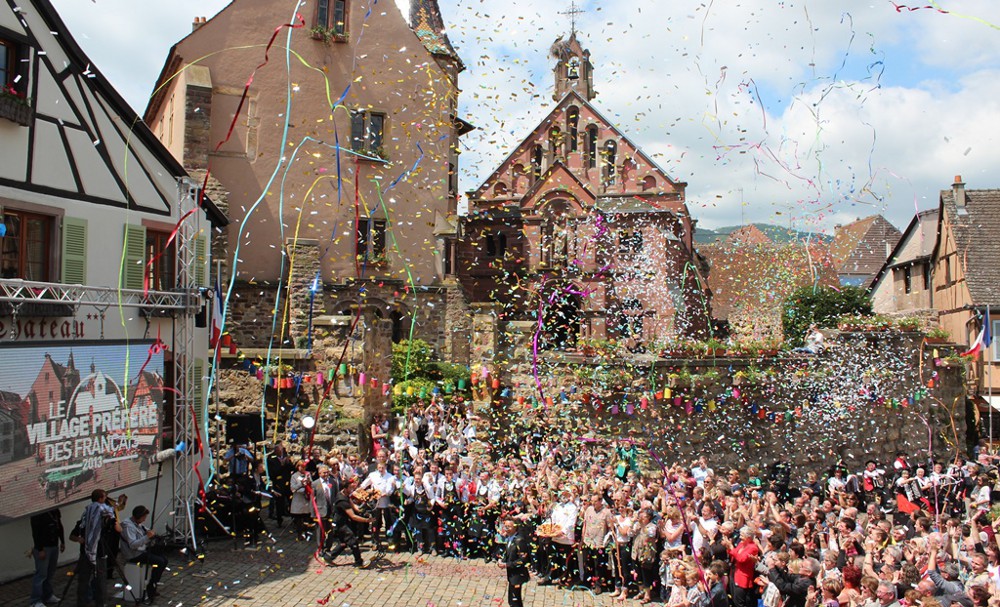 Leisure & Surroundings
ÉGUISHEIM, VOTED AS FRANCE'S FAVOURITE VILLAGE !
Like something straight out of a picture postcard, and situated on the Alsatian wine route, the region is very proud of the international charm and reputation of this mediaeval village. Indeed, Éguisheim is a "Village in Bloom" located between the castles and vineyards. Here, you'll find no shortage of half-timbered houses, attractive flower beds, fountains and steep narrow streets, gourmet restaurants, cheerful villagers with strong Alsatian accents and experts in Alsace's finest wines, its grands crus.
Éguisheim has been a member of the Plus Beaux Villages association (France's finest villages) since 2003. It should come as no surprise then to learn that in 2013 the village was voted as "France's favourite village" (it's also Alsace's favourite village!) and Eguisheim was also voted as Europe's finest village in bloom in 2006!
This fairy-tale village is a great place to live, to eat and to stroll !